Lindsey Vonn's 5 Favorite Home Bodyweight Exercises — Plus, Watch Her Slay the Weights
As POPSUGAR editors, we independently select and write about stuff we love and think you'll like too. POPSUGAR has affiliate and advertising partnerships so we get revenue from sharing this content and from your purchase.September 6, 2020by SAMANTHA BRODSKYFirst Published: September 3, 202031 SharesView On One PageStart Slideshow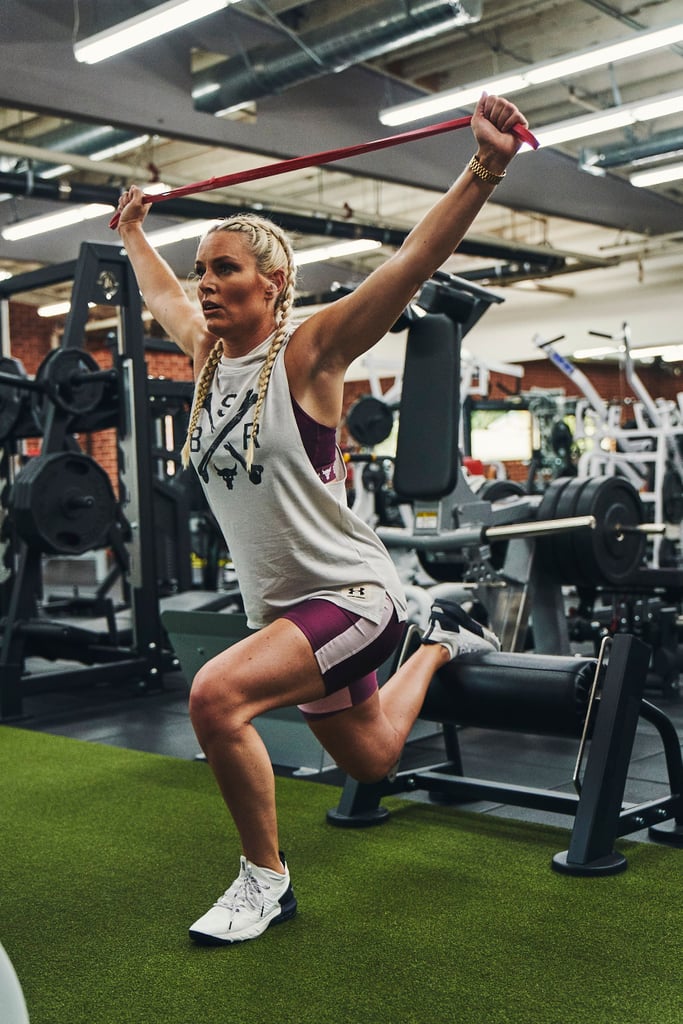 ← USE ARROW KEYS →Image Source: Courtesy of Under Armour
Lindsey Vonn warms up, works out, and cools down like the badass athlete she is. Despite the fact that the she's retired, she's still a four-time Olympian and the most decorated female skier in World Cup history. And, like any athlete, Vonn had to adapt her workout routine once COVID-19 hit.
Vonn told POPSUGAR that, at first, her routine changed because she didn't have as much access to a gym and her trainer, Gunnar Peterson, was traveling. "I was often just doing Peloton rides and bodyweight workouts, but as soon as Gunnar could work again, I was in the gym with him three to four times per week," she said. "I enjoy his training the best because it keeps things exciting and fresh every day. It never feels repetitive or boring."
Vonn continued on to say that, in general, she loves core because you can literally work on strengthening your midsection at any time "and be creative with it." Plus, "booty work is also easy to do at home using stairs, step-ups, or lunges."
And, for sneakers to work out in, Vonn loves her new Project Rock 3 Training Shoes. She called them the best pair of shoes in the Project Rock collection to date because of their "cushy comfort" and ankle support. From lateral movements during circuits with Peterson to lifting she does with Dwayne "The Rock" Johnson himself, the shoe works well for her through it all, she said.
"It's everything you could want or need in a training shoe," Vonn explained, adding that she wears the shoes outside of the gym, too — that's how comfortable they are.
Ahead, check out bodyweight exercises Vonn likes to do at home to build strength. There are many more, but these cover some of her favorites. Plus, keep reading to see what her sessions with Peterson look like (spoiler: they're as intense as we imagined they'd be).