VIDEO: How to Get Toned Legs Like Khloé Kardashian's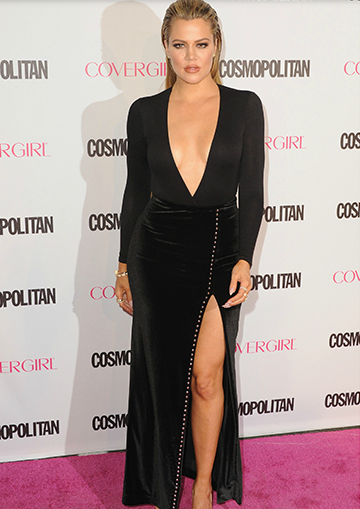 Click here to watch the video.
How does Khloé Kardashian maintain her gorgeous gams? With a lot of hard work and some very interesting fitness moves, as I recently found out firsthand. I visited celebrity fitness trainer Gunnar Peterson, Khloé's go-to gam man, inside his L.A. studio, where Kardashian-Jenner #fitspo dreams are made of (and where a lot, of lunging goes down on a daily basis).
In the video above, I step onto what looks like a mini ice skating rink to sculpt my legs from calf to glute. As I learn the hard way, this is way harder than it looks.  But hey, if it works for Khloé, it's worth a try.
RELATED VIDEO: How to Get Toned Legs Like Kendall Jenner's
Watch the video above to learn how to secure a behind like Kardashian's.